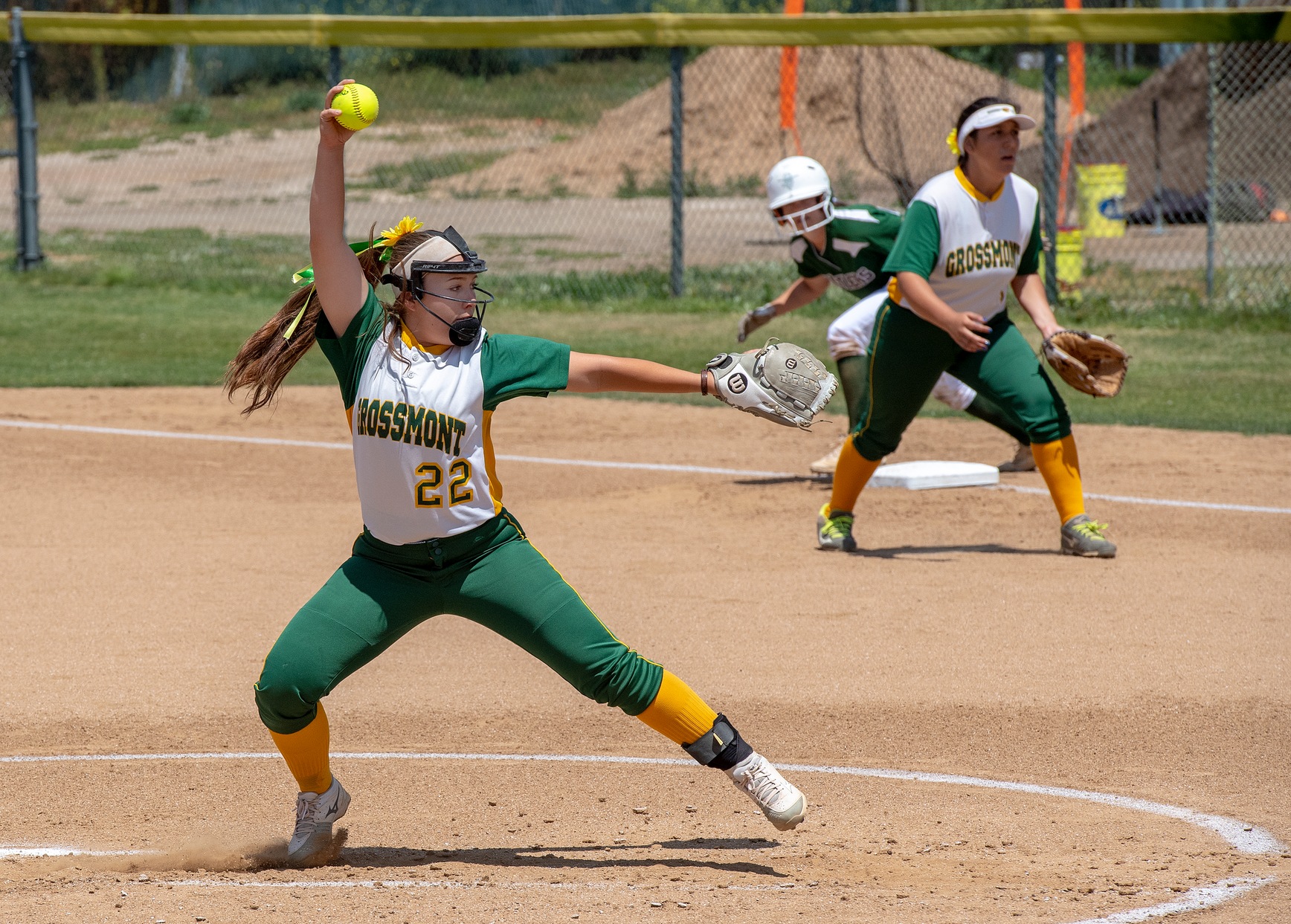 Grossmont College Softball was defeated by Golden West College in the 7th with a walk-off by the Rustlers.
Game Summary:
The Griffins gained an early lead in the top of the 4th with Gabby Clippinger's walk. Sierra Sclichting continued the momentum with a single to the left side to move Clippinger to second. Clippinger and Schlichting advanced on a pass ball. Kelly Olson drove the ball to right field for a triple and scoring both runs. Alyssia Valdez grounded out to the pitcher giving Olson enough time to score. The Griffins lead in the 4th, 3-0.
M. Burton started the inning for the Rustlers. She advanced to second by teammate K. Burton grounding out to the Griffin second basemen, Danica Crews. Clippinger attempted to throw M. Burton out at second, but over threw the ball causing it to roll to the fence and M. Burton to score. The Griffins get out of the inning without any more runs scored.
In the 5th, the Rustlers started off the inning with a ground out to Schmehr in the circle. Lead hitter Canto singled up the middle. Canto stole on the next pitch in which the ball ricochet off her body into left center, allowing Canto to steal third. Schmehr struck out the next Rustler for the second out. Vasquez hit a ground ball up the middle to the Griffins second basemen, Danica Crews. Caught off-guard, Crews allowed the ball to pass between her legs while Canto scored the 2nd run of the game for Golden West.
In the 6th, Swarts stepped up for the Rustlers. Swarts lead the inning with a hit into the right center for a single. Swarts advanced to second on a bunt by K. Burton for the first out. Hammond grounded to third base, but was safe at first on an error, thus allowing Swarts to advance to third. Pinch hitter for the Rustlers, L. Rios, drops the ball into right field to Griiffin Sierra Marty. Marty attempted to throw Swarts out, but nearly missed. Golden West scored one run before the inning to tie up the game in the bottom of the 6th.
Griffin Melissa Gutierrez started off the inning with one out, hitting a shot over the left fielder's head and earned a triple. Gomez hit a line drive into left center which appeared to be dropped, but was actually caught by the Golden West left fielder. Gutierrez believed it had been dropped and left early, not tagging up and was out on the appeal.
Canto started the 7th with a walk against Mershon. Kallsen bunted Canto to second. The Griffins intentionally walk Vasquez, and then M. Burton drove the ball into right field to score Canto. The game ended 4-3. with the loss to the Grossmont College Griffins.